Francis Cassady 081219
Puns for Fun? Maybe?
Never date a tennis player. Love means nothing to them.
I wondered why the baseball was getting bigger. Then it hit me.
Why don't some couples go to the gym? Because some relationships don't work out.
Do beginner vampires go to batting practice?
Since I quit soccer, I've lost my life goals.
I lift weights only on Saturday and Sunday because Monday to Friday are weak days.
Selling Online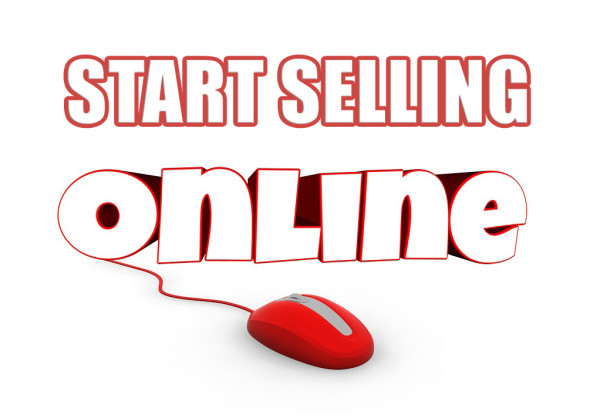 Recall, with most affiliate networks you'll find accompanying sales page, emails, and creatives,which the eproduct creator provides.

Even,affiliate products not in an affiliate network usually have accompanying advertising material.
If you find a eproduct or online company that sells services, be sure to check for their affiliate program.

Their are also lots of independent affiliate programs to which you can apply.
Here are two independent affiliate program locator sites.
http://www.indie-affiliates.com/
http://www.affiliateprogramslocator.com/

The affiliate program locator will take you right to the affiliate page for the online product,this page will also have the advertising material.

If you wind up on a product or services webpage of a product you like,and don't know if there's an affiliate program associated with the product,go to the bottom of the page to check.

Here's one for TechSmith,a fantastic online company, because they offer Jing for free,and they also sell Camtasia, great video recording software program.

Download camtasia for free here,
https://www.techsmith.com/download-camtasia-studio-thankyou.html
https://www.techsmith.com/download/jing/

Take a look at the bottom of the page for TechSmith,the affiliate program is called a "Partners Program".

This would be a significant program in which to enter,as this is a very good company.

To get an indication of the strength of an online company always view the US and Global ranks in Alexa.

Then view the amount of visitors per month at Google Analytics, or better go to your cPanel at your hosting site.

Go to "Metrics", then "Awstats".

Entering into a partnering program removes variables from your processes, allowing you to fine tune your part-time online business model more efficiently.

However,not all digital products will provide accompanying advertising materials.

As you progress in affiliate marketing,you may need to create your own sales page, emails,creatives,and widgets.

Also,you'll learn to improve the sales pages you've received.
But how do the viable affiliate marketing businesses take their conversions from .025%,and keep improving,up to as high as 10%?

As we go further,I'll give you some of the processes and procedures to take your part-time online endeavor to the next level.

Here's the code to make a widget for your WordPress website. Install your affiliate link in between " and ".
Use the 'target="_blank"',to open the opt-in or sales page in another tab, with this bit of code,your prospect does not leave your site.
Put your image URL between src=" and ".
Creating the Layout of the Sales Page

A sales page is an entire page on a website that is completely dedicated to selling the product to which you have committed.

The entire page is designed to motivate and incentivize prospects to click the buy-now button,and to convince them that it would be a huge loss if they don't.
You probably have visited sales pages in the past,but you probably weren't aware of the underlying psychology.

These pages are basically vertical, or long, and have motivational text all the way to the bottom of the page.

There is lots of scrolling down a rather long page, as the act of scrolling down the page makes visitors feel as though they're becoming more committed to the product.

The psychology is that the further they scroll,the more incentivized they become,and the less they will want to come away without making a purchase.

The focus is entirely on the focal point,which is the "buy now" button. Sales pages are very often designed to be color oriented.

Red is a very physical color which quickens the heart rate and promotes urgency.

It stands for energy, courage, strength, excitement and defiance. Green is seen as the color of wealth.

It's a relaxing color and the eyes can process fairly easily. It promotes balance, health, refreshment and restoration, and is often associated with the environment.

Orange is an aggressive color that can incentivize the call to action. It is associated with fun, warmth, passion and security.

Fast food restaurants also use red and orange for their interior design.

Obviously, they want to increase turnover,and get people out of the store more quickly.

Another element to consider,is the trust factor,and overcoming obstacles to sales.

Keep in mind,that most people are initially wary,and worry that your product offering is not of high value.

People still don't like handing over their credit card details online, under the circumstances,your sales page must look very professional.

Amazon Associates have a significant advantage because their checkout page is the Amazon checkout,which makes the buyers much more likely to trust entering their credit card information.

Some Amazon shoppers are able to use the buy-with-one-click option to save time and to really encourage online affiliate sales.

The negative piece about the Amazon affiliates' program is that the commissions are only between 4-8%.

If you use JVZoo or Clickbank, then the sales pages will be built by the vendors on those product sites.

This would be a significant factor to consider when you choose on which affiliate network to signup.

The checkout page of vendors must have an SSL certificate.

You can also use a third party professional page developer.

This is better than attempting to design the sales page that is not 100 percent professional looking.

You can have a landing page and/or sales pages built on fiverr.com for $5.00.

However, it could run as high as $50.00 on Fiverr dependent upon the add-ons.

Fiverr is a very good site to get inexpensive work done. Most of the work that is done is of very high professional quality.

The reason for that? They've got vendors from all over the World who have gigs on Fiverr. There's some incredible talent on Fiverr.

Take a look here=> https://www.fiverr.com/gigs/landing%20page/#page=1.

Sometimes it can be a bit of a dice roll,however,Fiverr is very good about refunding your payment.

Generally, the designers and other workers on Fiverr are reliable, and do very good,if not great, inexpensive work.

Please go to my Cassnet Website if you're starting out online and you want to build a Website, I'll give you the URL,
https://www.cassnethosting.com/

Just go to "Websites" => Website Builder
I offer competitive prices and professional 24×7 services.
Thank you so much for visiting my Frassadys.com site and reading my Blog, please leave a comment,I truly appreciate it. Leave your site's link. I wish you health, wealth, and wisdom.
Fran Cassady
Cassady Online LLC
Cassnethosting, Frassadys.com, and StartYourOwnBizNow.com
http://startyourownbiznow.com/
If you're looking to generate an additional income or wish to get started online, I'll share with you, a simple system which is helping people achieve their financial goals. Please take a few minutes to see how you could benefit by clicking the links below, or click here for important information.
35 Reasons WHY We Have Paid Out Over 10 Million In Commissions… (OMG You Gotta See This)
http://www.StartYourOwnBizNow.com/?rd=qg6kfGCg
[Auto-Mailer System] Promote YOUR Website To Over 500,000 Websites (SEO Optimizer Pro Included)
http://www.StartYourOwnBizNow.com/?rd=kf3wu88d
[ Lifetime Membership in 12 Traffic Generation Sites ] A LIFETIME Of Traffic at ZERO Cost!
Don't miss this Go here now=>>> http://www.StartYourOwnBizNow.com/?rd=nh3M5j7i
friend me on Facebook
https://www.facebook.com/francis.cassady


Francis Cassady's Bio
I retired in network engineering from Qwest Corporation,now Century Link Corporation.I'd volunteered for two years with RSVP (retired seniors volunteer program),guardians angels retirement community,Minnesota Responds (public health volunteer),and the Elk River food shelf. I also work out in the gym,so I studied and received a NASM certification for personal training.I had a significant surgery in October of 2010 and again in September of 2011.When I was at home recuperating ,I started an online business,Cassady Online LLC, main sites are Startyourownbiznow.com,Frassadys.com and Cassnethosting.com-a professional hosting and site builder. I'm a Blogger,Affiliate and Internet Marketer.